New girls varsity basketball coach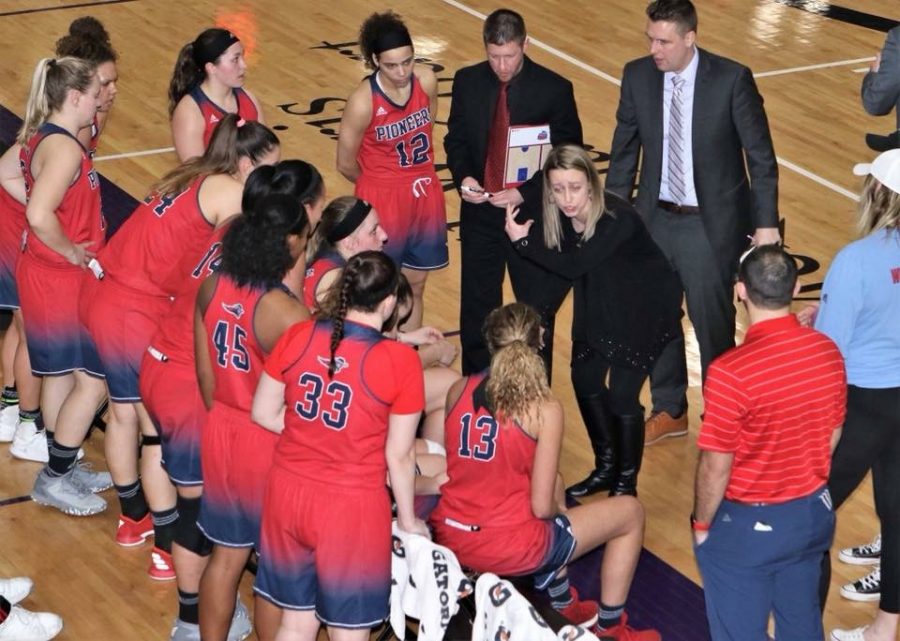 Martina Mihailovic will be SM North's new girls varsity basketball coach for the 2018-19 school year.
A native of Serbia, Mihailovic moved to the US to play basketball at Cloud County Community College. After being sidelined by an injury sophomore year, she finished her college basketball career at Western Illinois University and Rockhurst University.
"Basketball has been my first love since I was 12," Mihailovic said. "I remember being just a little 3rd grader dreaming about playing college basketball in America."
After college, Mihailovic accepted a position as an assistant basketball coach at Park University, where she stayed for one year before taking a similar job at Bethel University. She remained at Bethel for 10 years before becoming an assistant coach at Mid-America Nazarene University. After three years at Mid-America Nazarene, Mihailovic accepted the new opening at North.
"Coach Mihailovic has a wealth of experience as a player and coach," North athletic director Annette Gonzales said. "She has great passion for basketball especially skill acquisition and performance and has demonstrated an ability to build and sustain a program."
Though coaching high school basketball is a change from Mihailovic's experience on the collegiate level, she was ready to move on from being an an assistant coach.
"I was ready to be leading my own program, program that I can rebuild, bring stability to and create something special in the future," Mihailovic said. "SMN girls basketball has a lot of potential and a lot of talent within. It is just a matter of leading the program in the right direction with help, support and commitment from everyone involved."
This desire to engage with her players as well as the North community is an asset Mihailovic brings to the school, according to Gonzales.
"She understands the importance of establishing relationships with our student-athletes and school community," Gonzales said.
Mihailovic's goal for the upcoming basketball season is to make the team the best version of themselves they can be. According to her, this opportunity was made possible by the administration of North.
"I would just like to thank Jeremy Higgins, Annette Gonzales, Kent Glaser and David Ewers for this opportunity," Mihailovic said. "I am extremely excited to lead the [girls basketball] program."