Nearing the End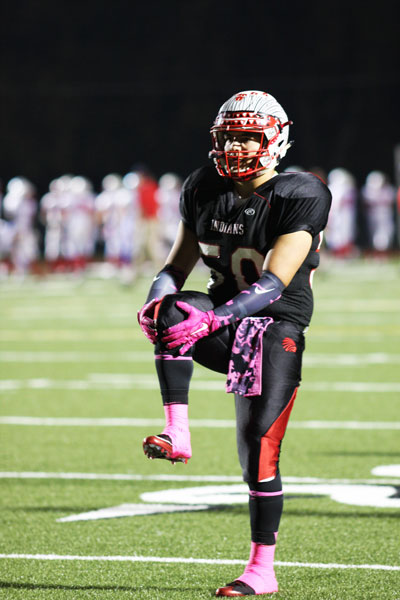 As the football season comes to an end for the year, two games are left in the season with fingers crossed for victory. The team had their second win of the season last Friday, Oct. 16 against Wyandotte High School. The final score for the game was 49-30, Indians.
The next game will be held at Shawnee Mission North with the opponent being Harmon High School.
"The football season is winding down so I would expect the team to be playing some of their best football at this point in the season." Head coach Ben Bartlett said.
This game will also be Senior Night, and the 15 seniors will be recognized before the game at approx. 7:30 p.m.
The last game of the season is against Shawnee Mission East for the traditional "Nut Cup Game." Nut Cup t-shirts will be sold the week of Oct. 26, with the game being played on Friday, Oct. 30. This game will be a home game but Shawnee Mission East will be on the home side. So in theory, this is an away game for the Indians.
"The football team worked very hard this year in the face of a lot of adversity," Bartlett said. "I am proud of their efforts."