Junior Karen Rosales wins SevenDays artwork button competition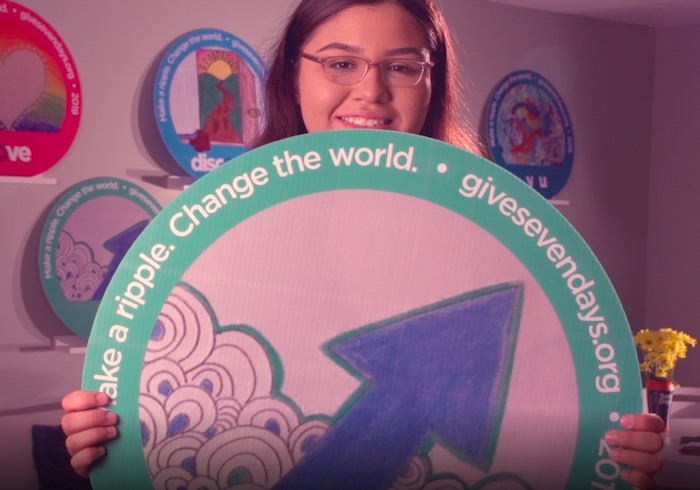 Junior Karen Rosales won Day Six of the SevenDays artwork competition.
The SevenDays program was an event that took place April 9-15, which was designed to promote inclusion in the Kansas City area. Each day featured a different button, and students competed to design artwork for each button.
"Ms. Miller-Martin told me about the competition when we were doing a project in class," Rosales said. "I wanted to try something new and I heard that it was going to be about drawing and I like drawing."
Rosale's final design was an arrow coming out of a cluster of circles.
"I wasn't really sure what to draw," Rosales said. "The arrow meant, to me, to keep going in life. And the circles meant the ripples of life, so I figured I'd just draw that."
Rosales said her win will inspire her to continuing drawing as a hobby.
"They sent me an email and that's when I knew that I won. It felt good."