Junior Citlalic Gomez to compete at annual FCCLA national competition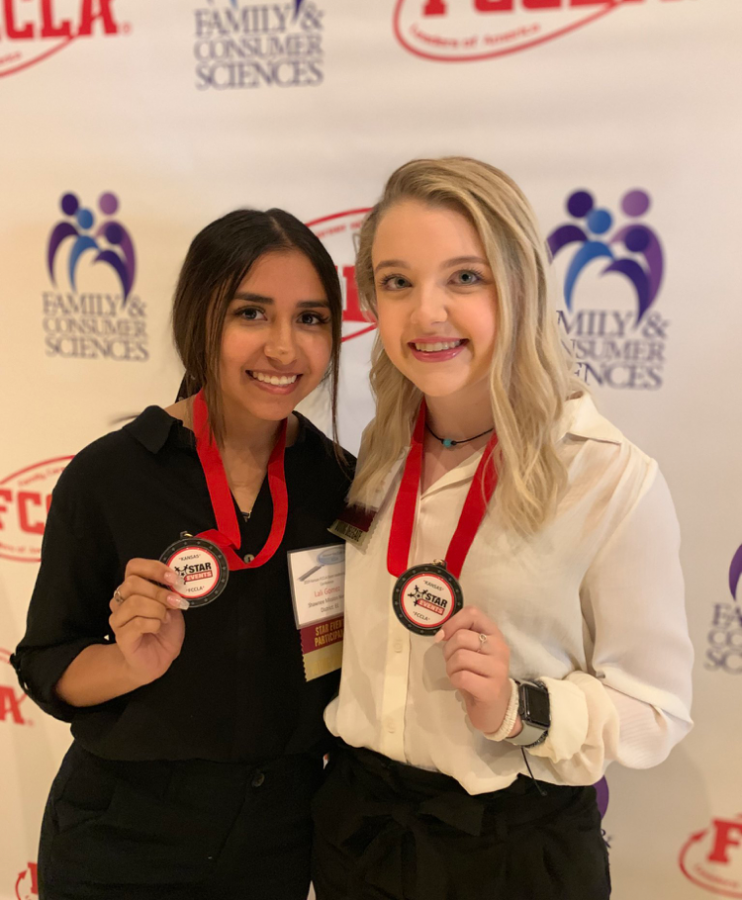 Junior Citlalic Gomez will be going to the Family, Career and Community Leaders of America national competition after qualifying at the state level.
Gomez earned a silver medal in the Fashion Construction and Design Challenge at the state level. Senior Savannah Denton also earned silver at state; however, Denton will not be competing at the national level.
"My teacher came up to me and asked me if I wanted to do it," Gomez said. "I want to go into fashion marketing, so I decided to do it. We picked out the dress I wanted to make and you just lay out all the pattern pieces and sew it together."
However, the dress she entered was only one aspect of the competition.
"It's the whole presentation. They ask you a lot of questions," Gomez said. "You have to tell them how you made it and you have to talk about your time log. There's like eight things marked off on a list. You have to talk about those and what they mean."
The national FCCLA competition will be held California and will include competitors from across the United States.
"I'm a little nervous," Gomez said. My teacher's not going, but my mom's coming with me. It's nationals, it's a lot of people."
Though her dress fared well at the state level, Gomez is going into nationals cautiously optimistic.
"I don't really have any high hopes because I've never done this before, so I'm really just happy I made it to nationals," Gomez said. "I'm still a junior, so I still have next year. So I think it's just a good learning experience for me because I do want to go into fashion merchandising."