SM North junior places second in PTA Reflections Contest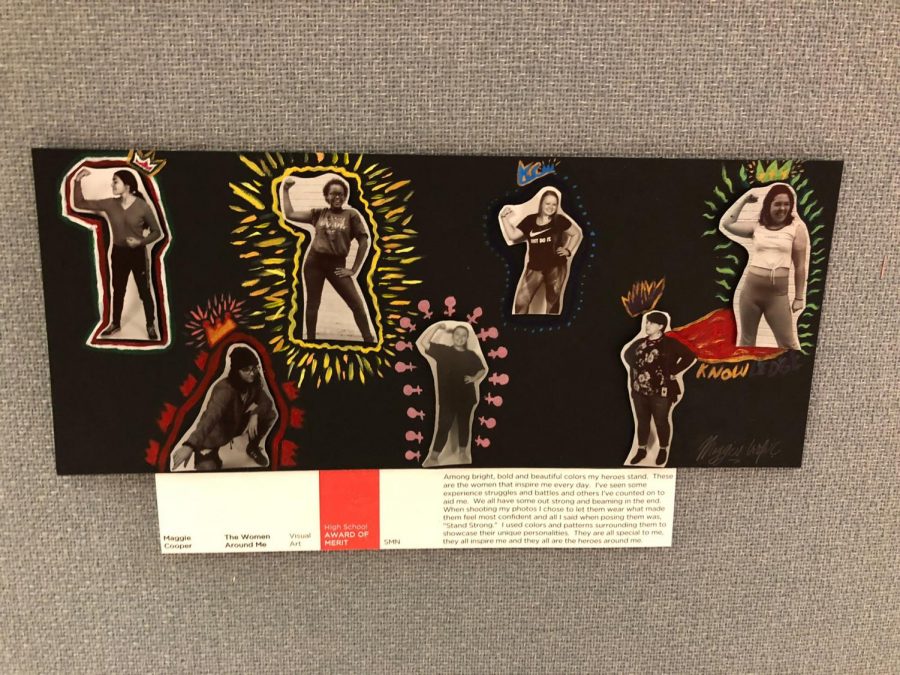 SM North junior Maggie Cooper placed second in the annual PTA Reflections Contest in the category of Visual Art.
Her entry, entitled 'The Women Around Me', featured photos of people she considers to be 'strong women'.
"When I saw the topic, I just automatically thought about another series I did called 'Forbidden Femininity'," Cooper said. "I wanted to showcase all the women around me that really uplift me and bring me up because it's a really big part of my life, so that's where I got the inspiration."
One of the women featured was North Instructional Coach Kate Miner.
"I had already agreed to be part of her photo project, but I didn't know what the concept was at first," Miner said. "She had just said 'Can I take your picture?' and I was like 'Sure, why not', and then she explained the concept to me. It felt pretty nice to be considered a strong woman."
Though Cooper had been interested in photography for years, she only recently discovered her passion for film photography, the medium she used for her Reflections project.
"I started photography last year, second semester," Cooper said. "I was interested in middle school and I got a Canon camera, but film photography really grabbed me last year."
Cooper said it felt like an honor to be chosen among other talented artists within the district.
"It was a really good feeling," Cooper said. "I didn't go to state, but I was still really proud because I was surrounded by all these artists who had great ideas and great pieces, so I was proud and really happy."
Miner said she was glad to see Cooper's skill in photography be recognized at the district level.
"That felt really great," Miner said. "I knew that Maggie was really talented and skilled in photography, but hearing other people recognize that makes me feel good for her. She's a fantastic artist and she deserves to be recognized for it."