SM North Literary and Art Magazine is First Class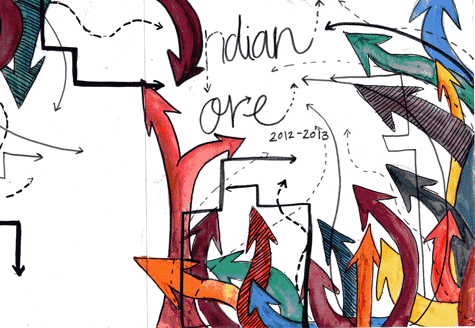 Shawnee Mission North's Literary and Art Magazine, Indian Lore, received a "First Class" rating from the National Scholastic Press Association with Marks of Distinction in "content" and "photography, art, graphics and typography".   There are five ratings given; "First Class" is the second highest rating assigned.  The 2012-2013 Indian Lore staff:  Julian Schempf, Clayton Robrahn, Miranda Pelletier, Holly Clark, Taryn Borelli, and Jordan Setzkorn.  Advisors:  Maureen Davis and Cortney Dougherty.
NSPA is nonprofit organization exclusively for high school and other secondary school publications – yearbooks, newspapers, magazines, broadcast programs, and online publications. Since 1921, NSPA has offered resources to help high school publications improve, including national high school journalism conventions, prestigious contests and scholarships, a publication critique service.