Little Shop of Horrors cast to perform at Blue Star Program on May 24
On May 3, representatives from the Blue Star Program of Starlight Theater visited the SM North theater department to announce that its spring production of Little Shop of Horrors had received seven nominations for various Blue Star awards.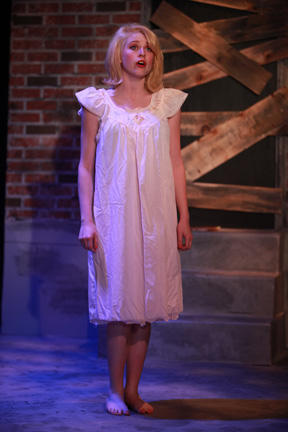 These nominations included:
Outstanding Overall Production,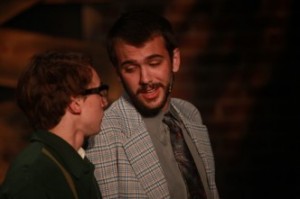 Outstanding Actor In A Lead Role – senior Dakota Jafferis as Seymour Krelborn
Outstanding Actor in a Featured Role – senior Ben Johnson as Orin Scrivello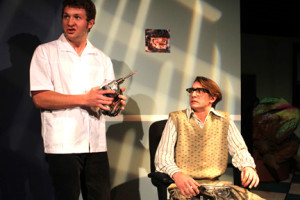 Outstanding Contribution Award – senior Cedwan Hooks for his puppet choreography
Technical Achievement Award – Cedwan Hooks for puppet design and creation
Rising Star Male – senior Dakota Jafferis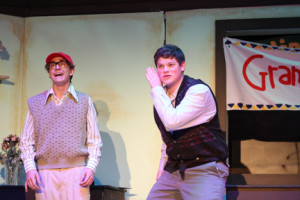 Rising Star Female – senior Elizabeth Nickolett
"It's a nice recognition and reward for all of the hard work and emotion we put into the show," Nickolett, who played Audrey, the show's female lead, said. "We all worked really hard. Whether or not we win anything, it is still an honor to have been nominated for so many things which encompass the different aspects of theater."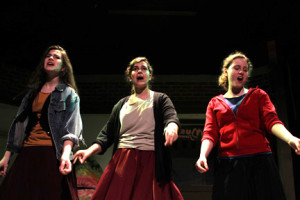 Although their rehearsals and performances are long over, the cast of Little Shop have reconvened to begin rehearsing the song "Get It" to perform it at the Blue Star Awards Ceremony on May 24, at Starlight Theater. The ceremony features performances from other schools and students in the metro area who received nominations and is open to the public. Admission is free,with a parking cost of $5.