Pumpkin Spice, not all nice
A review of pumpkin spice products you might be thinking of trying this October
It's October, the air is crisp and it's getting colder. Fall is here, and that means it's pumpkin spice season. One might wonder, what began the sudden need for pumpkin spice products?
The craze originated in 2003 when Starbucks introduced their seasonal Pumpkin Spice Latte. Since then, the pumpkin spice trend has branched out beyond Starbucks, and countless snack companies have released a seasonal pumpkin spice version of their product. 
To help you decide which products are worth trying, and which you should stay away from, here's a review of five pumpkin spice products.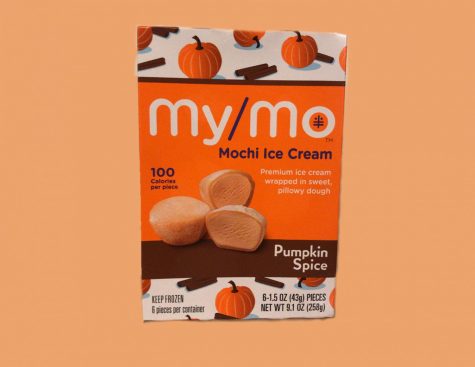 My/Mo Pumpkin Spice Mochi Ice Cream
I won't lie, I was a bit hesitant to try this one; when I think of mochi ice cream, pumpkin spice isn't really something that comes to mind. Upon tasting them, I didn't think they were bad, but I was definitely a little underwhelmed.  
Full disclosure, My/Mo mochi ice cream has a dusting of tapioca starch to prevent the mochi from sticking. If it weren't for the starch, then I think I would've liked it a bit more. It kind of weakened the pumpkin spice flavor that I think My/Mo was going for. 
When I tasted it, pumpkin spice was not the first thing to pop into my head. If anything, it tastes more like clove than pumpkin.
Overall, not bad, but I don't recommend it if you're looking for a snack that's really pumpkin-forward.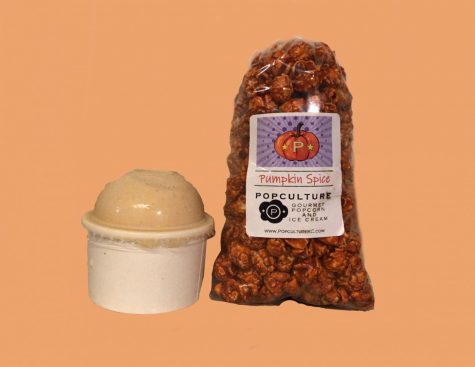 Pop Culture's Pumpkin Spice Popcorn
Pop Culture is a local, chef-owned place that sells gourmet popcorn and ice cream, so when I found out they had pumpkin spice popcorn, I couldn't resist. I had high expectations for this one, and they did not disappoint. 
I absolutely loved this popcorn. If you're looking for a snack to satisfy your pumpkin spice cravings, then this is right up your alley. 
It has a nice crispy coating that is consistent with every piece, and has the crave factor that makes you want to come back for more. I ended up finishing the whole sleeve, and I will most definitely be returning to Pop Culture to get more, and try their other popcorn flavors!  
Get yours at https://popculturekc.com/. 
Pop Culture's Pumpkin Pie Ice Cream
I know this might be cheating because it's technically pumpkin pie flavored, but it's still a seasonal pumpkin treat, I couldn't resist.
I had high hopes for this, after tasting the pumpkin spice popcorn from Pop Culture. But unlike the popcorn, the ice cream was a little bit of a let down. 
The pumpkin flavor wasn't as strong as I thought it would be. It was there, but it was just very vague. The ice cream tasted kind of buttery, I got a lot more nutmeg and vanilla flavors than I did pumpkin. 
Similar to the My/Mo pumpkin spice mochi ice cream, it didn't taste bad. It was actually pretty good tasting, but when it comes to having an actual pumpkin flavor, this ice cream lacked a little bit.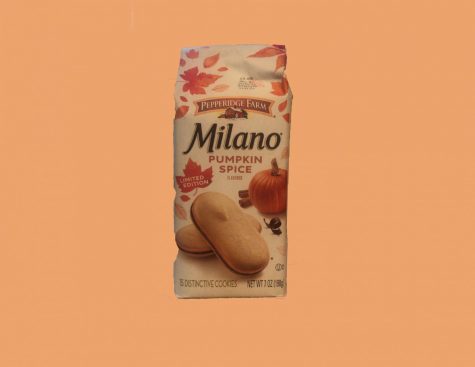 Milano Pumpkin Spice Cookies
I was pretty disappointed upon trying these, since I'm such a big fan of Milano cookies and I had high expectations for them. 
They did not taste like pumpkin spice at all to me. The mixed flavor of chocolate and pumpkin did not taste well together, and created this very unpleasant flavor that I didn't enjoy at all. 
The cookies do smell a bit like pumpkin spice, but don't be fooled; they don't taste it in the slightest. They taste more like a regular Milano cookie that has gone stale or is out of date. I didn't even want to finish the cookie I was eating, let alone the whole bag. 
Needless to say, these cookies went right into the bin.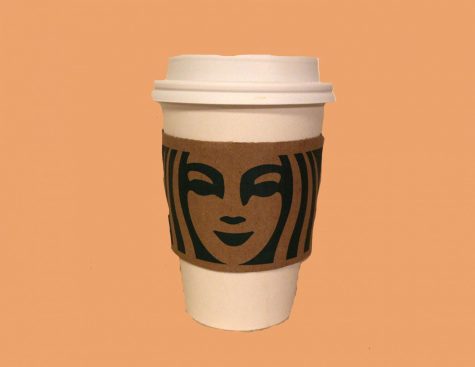 Starbucks' Pumpkin Spice Latte
Last but not least, we have the esteemed pumpkin spice latte. Going in I was a little bit nervous for this one, since there are really so many ways you could go wrong with making a pumpkin spice flavored drink. But I was pleasantly surprised. 
I really liked this latte. The pumpkin spice flavor isn't too overbearing and it still tastes like a latte, but there's just enough to make it a pleasant seasonal drink.
The individual components of pumpkin spice are really well-balanced, the latte tasted smooth and silky with that nice little bite of pumpkin spice. There's really nothing negative I have to say about this drink.
I totally understand the hype around it now, and I will most definitely be heading back to Starbucks to try another one this month. I very much recommend it if you have a hankering for that fall flavor.