Volleyball team competes against SM South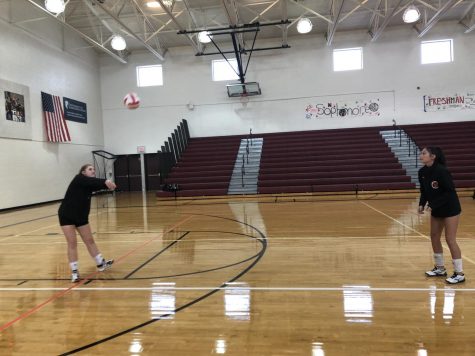 All of Shawnee Mission North's volleyball teams played hard in their games against Shawnee Mission South on Sept. 13th. The games took place in the field house, starting at 5 p.m.
For many of the girls, home games can be more enjoyable.
"The entire season goes by really fast so I feel like every home game the girls get super excited because they love the fact that their friends can come and play," Head coach Crystal Foss said
Stop by the Field House on Sep. 27 at 6 p.m, Oct. 2 at 6 p.m. and Oct. 16 at 6 p.m. to see the ladies play their last three home games of the regular season.