A Final Goodbye: Review of Mac Miller's "Circles"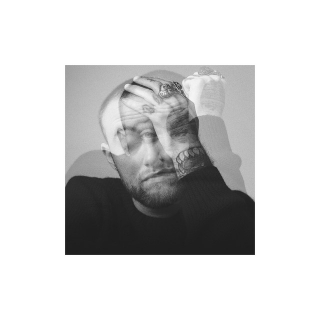 Malcolm James McCormick, known by his stage name Mac Miller, stepped onto the rap scene back in 2007 with his first mixtape 'But My Mackin' Ain't Easy' at the age of 15. Since the mixtapes release 13 years ago, Miller has released six studio albums, two extended plays, two live albums, 13 mixtapes, 41 singles, and 62 music videos.
Miller's posthumus album "Circles" was released by his family a year and a half after the rapper's death on Sept. 7, 2018. This album was more than just the average rap album, as it included extended vocals, far-out guitar riffs, and stunning piano tracks. This album captures the feelings of Miller in his last few days of being alive, especially following the release of the lead single "Good News" which talks about Miller wanting to fade away and break-up with the famous life he led on.
Starting off with a soft beat going behind Miller's vocals, the first song heard is called 'Circles' and it almost flows perfectly with the last song on his 2018 album 'Swimming'. This album intro goes deeply into Miller speaking about his attempts at being sober, but only feeling that he is going in circles to try and accomplish that, saying that he ends up "right at the start of the line".
The second track 'Complicated' follows 'Circles' with a bigger spectrum to his mental illness; this was a huge topic on 'Swimming' and it's only guessed that Miller wanted his fans and other listeners to understand that with this album. Miller always discussed suffering with depression. "Complicated" talks about how he felt so cluttered inside his head and how he just wants to make it through the day.
This album takes listeners through different songs, some of which were more upbeat than the initial theme of the album. More songs, such as 'I Can See', speak about how Miller is trying to see himself from an outsider's perspective, while other songs, such as 'Hand Me Downs', go on the aspect of a broken relationship and how there is no way it can be fixed or mended.
'Hands' goes back on the discussion of Miller questioning his behavior and ruminating on some of his more negative thoughts about his life. Playful voice snippets carry on throughout the song and Miller brings back the vibe of 2014 mixtape "Faces".
Finally, when arriving to the final song of the album, "Once a Day" harps on the fact that Miller is telling himself to not keep everything inside his head. He further discusses multiple times within "Once a Day" that he is waiting for another door to open, and this can be interpreted as him saying that he's waiting on Heaven's doors to open. Many fans spoke on Twitter about how this song was a perfect finale to this album, while others say it was a more emotional ending since there would be no more albums coming from Miller.
Overall, Mac Miller's album "Circles" was a wonderful creation, with its different beats, different messages, and meaningful lyrics. Reports have said that this is going to be the final album for the Malcolm James "Mac Miller" McCormick estate, and we thank Miller's family for releasing this perfect final goodbye from the late artist.