Entry 8, Ukraine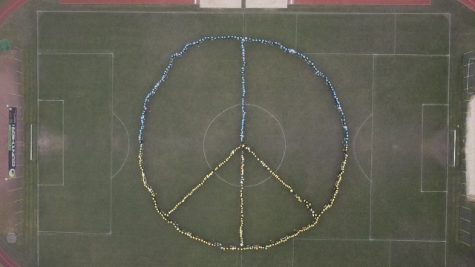 I'd thought I'd start off this entry by discussing Germany's reporting and response to the war in Ukraine. My host family has been closely following the conflict, and I was surprised by how quickly its repercussions appeared in Germany. 
Days into the conflict my school decided to use the old abandoned on-campus apartments that were reserved for nuns as a living space for the refugees. My class presidents reached out to our grade, saying that the school needed some volunteers to help clean the place out. I decided to help and it surprised me how willing people were to help out the refugees. Furniture and other living supplies for the otherwise empty apartments were donated by local citizens, and they even took the time to write notes with phone numbers and other details. 
When I spoke to another German exchange student, they recalled that their village had turned their community center into a space for refugees, most of whom didn't speak German. 
Germany, like many other countries in the European United Nations, has shown its support for Ukraine mainly through humanitarian acts. Only days after the conflict started my school's city was organizing clothing and supplies drives for incoming refugees. 
Other students in my exchange program witnessed anti-war protests and supply drives in the larger cities. Ukraine is constantly mentioned in German media. Together, my host family watched the live anti-war fundraising concert held in Berlin towards the end of March, which featured a huge variety of famous German artists, and raised more than 6 million. With soccer season approaching in Germany, televised games also include the occasional briefing or refugee testimony, a reminder of Germany's support of Ukraine.