Entry 6, Christmas Celebrations and the New Years
I have heard so much about German Christmas and I am really excited to see the lights, Christmas markets, and traditions all in person. With COVID cases rising in Germany in December, many of the famous German traditions were toned down in smaller towns like Kefferhausen. But even with COVID, almost every house was decorated with lights into early December.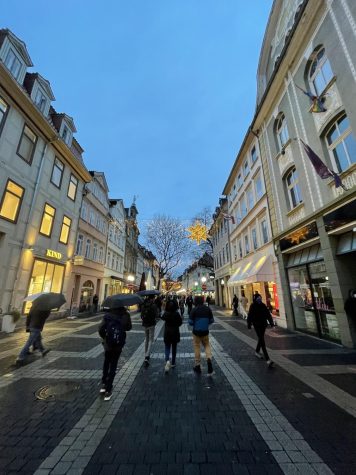 My host mom made me feel a little more festive at the start of December with a stocking for Saint Nicholas Day. The day is mainly meant for kids, and the stockings typically contain candy and some other small gifts, but my host mom customized my stocking to include skincare products, snacks, and jewelry.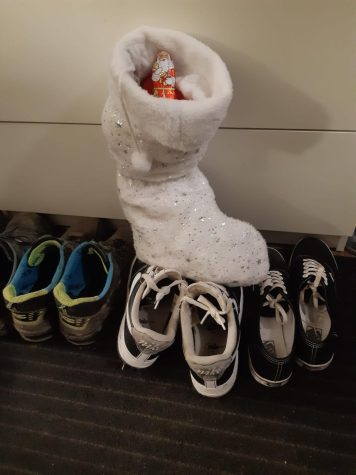 I found it a little surprising that traditions like decorating the tree were typically saved until a few days before Christmas Eve, with many of the German families in my area opting for a real tree.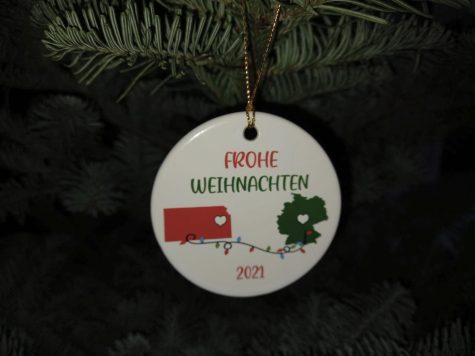 School before Christmas was mostly uneventful, given that most of the students weren't in the school, class time was spent watching movies, playing games, and listening to Christmas music. 
On Christmas Eve, my host family celebrated with a covid-friendly evening nativity story in the rain. After which we celebrated with a Christmas dinner and gifts.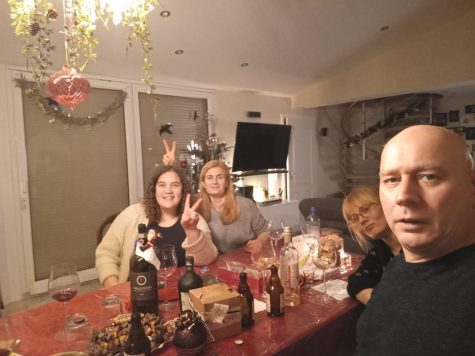 For the next two days, we celebrated Christmas with our family via coffee and cake parties or family dinners, which was mostly just a more laid-back time atmosphere. I really liked having the extra Christmas days to celebrate with my host family while watching German Christmas classics like "Drei Haselnüsse für Aschenbrödel" which is the German version of Cinderella. 
To celebrate New Year my host family attended a grilling dinner at our neighbors. The dinner followed the German tradition of plenty of food and pre-New Years celebrations up until midnight when fireworks went off throughout Kefferhausen.