Seussical cast listing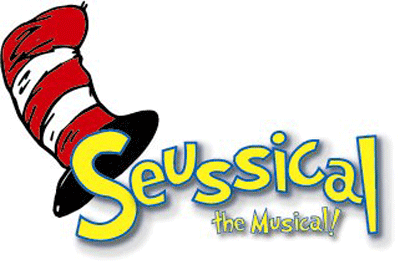 Here is the final cast listing for the spring lab musical, Seussical, the Musical!
Cat in the Hat – Hannah Patterson
Gertrude – Carly Hastings
Mayzie – Madison Brown
Horton – Tucker Bartlett
Jojo – Kennedy Carter
Sour Kangaroo – Carah Beets
Bird Girls – Cassie Needham, Kealie O'Brien, Alex Coddington
Wickersham Brothas/Sistas – Aleesha Gonzales, Jonathan Truschinger, Josiah Moreno, Edie Wolff, Jacob Moyer, Max Mayerle, Quinton Jones
Mr. and Mrs. Mayor – Corey Goodburn, Tristan Coker
Vlad the Eagle – Erin Grochowsky
Yertle the Turtle – Erica Nickolett
Hunters – Destany Bowers, Bridget Wilkinson, Kori Martiny
Things 1 and 2 – Erica Vargas, Daisy Bobbitt
Jungle Citizen/Circus Animal Ensamble- Ahammed Anon, Darliece Bailey, Alice Barnard, Matt Cole, Cassie Diebold, Maggie Hendricks, Muriel Kelly, Clement Lee, Taya McCorkle, Daniel Rader, Baily Roemer, Nate Saucedo, Zane Scheffler, Jon-Michael Smith, Samantha Taylor, Mikela Williams, Chris Woods
The show will be performed March 7 & 8. The show will be at 7 p.m. with a 2 p.m. matinee on the 8th. Seussical will be directed by Maureen Davis, assisted by stage manager Alex Vonderschmidt and assistant stage manager Mykia Carrell.